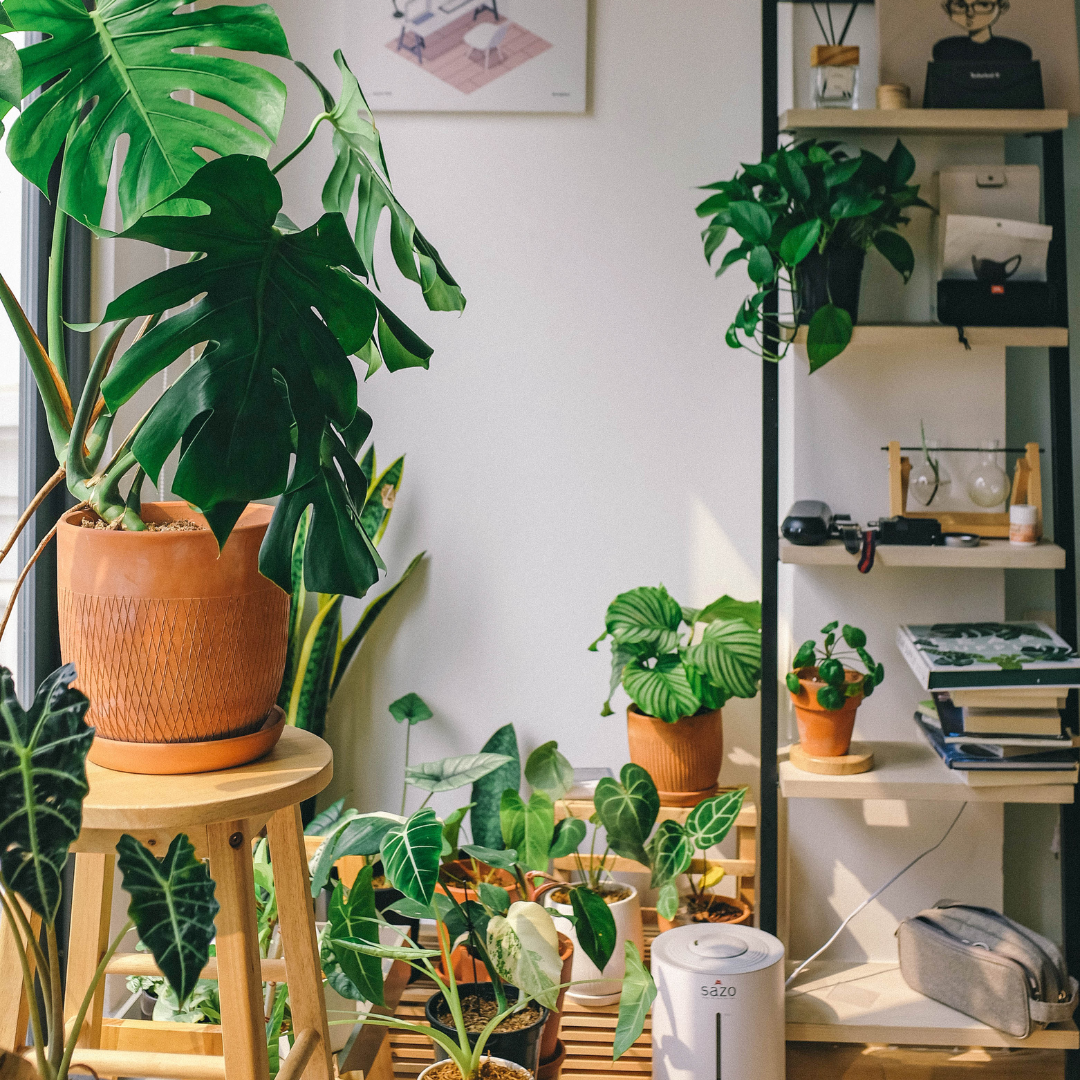 Tips to Help You Buy Plants Online
We know that not being able to see the product you're buying can be daunting. This is especially true when it comes to home decor like plants. Here are a few tips to help you feel confident when purchasing plants online. 
While going through the vibrant green isles of a nursery is a beautiful experience, there are certain advantages that come with buying plants online that you can't get anywhere else. The ability to buy any plant you can think of from the comfort of your couch is too convenient to pass up. But how do you know you're going to be happy with what you buy when it arrives on your doorstep? Well, here are some tips to help ensure that you're satisfied with your order when you shop for plants online. 
Customer Satisfaction
One important tip to keep in mind when buying anything online is the reputation of the vendor. Before you check out, you should research what other customers think of the company. The best way to do this is by searching the company on Google or Yelp and reading through some reviews. You can get a general understanding of the company's reputation by looking at its 5-star rating. For a deeper understanding, you should look at how many reviews and skim through a couple. 
If there are only a few reviews for a company, one angry customer can have a lot of sway over their 5-star rating. For this reason, you should skim through the reviews to get an understanding of why they got this rating. Is there a specific product that people are having good or bad experiences with? Are the criticisms brought up important to you? Do the customers seem happy with what they bought? 
If a company has a full 5-star rating, that's a really good sign. At Fig and Freya, we have made sure to maintain our 5-star rating by providing only the highest quality products and working closely with customers to make sure they're happy with what they get and excited to come back. 
Is This Plant Good For You?
When buying a new plant, you have to consider whether this plant is a good fit for you. A good way to do this is by asking yourself a few questions like, whether or not you can maintain the ideal temperature and humidity? Do you have a place for the plant to get its ideal light level? Are you going to be around to water the plant as much as you need to? 
While shopping in person, you can talk to employees who can help you out with these questions, but online, you have to figure these things out yourself. At Fig and Freya, we still want our customers to feel the comfort and support that comes with an employee's aid. To do this in an online setting, we provide guides to take care of plants or recommended products to use. However, if you are looking for a specific plant we don't hold and end up going to another vendor, this information can be found by searching "how to care for __ plant" and reading through a few online sources. 
Know What You're Buying 
One of the upsides of looking for plants to buy online is the quick access to the inventory of many stores at any time. This allows you to find any plant, no matter how niche it is, without driving from store to store. But, the problem comes when you can't see what you're buying. 
When shopping online, pictures can be deceiving, so it's important to read the description to save you disappointment in the long run. For example, when visiting our store we make sure to be clear with whether you're buying a cutting, if it's potted, or if it's bare root.
Consider Transit
Something you have to think about is how long the delivery will take. Plants can be fragile, so harsh temperatures and thrashing during the delivery process could damage the plant.
There are a couple of ways you can avoid this. First, you should think about how close the place you're buying plants from. Make sure not to buy plants from stores that are too far from you. But if you're looking for a specific plant that's only sold by places that are long distances away, think about paying a bit more for express shipping. 
Return Policy 
Online vendors know that plants can get damaged to die during delivery.  Because of this, it's seen as best practice for the online plant stores to offer refunds or returns for plants delivered in a poor state. 
At Fig and Freya, we will provide a full refund when the plant you ordered is damaged during the delivery. But if you're shopping at other online stores, it's important to look at the site's FAQ for refund policies. If you don't see any, think about contacting the company or looking through customer reviews to see if they provide refunds for returns.