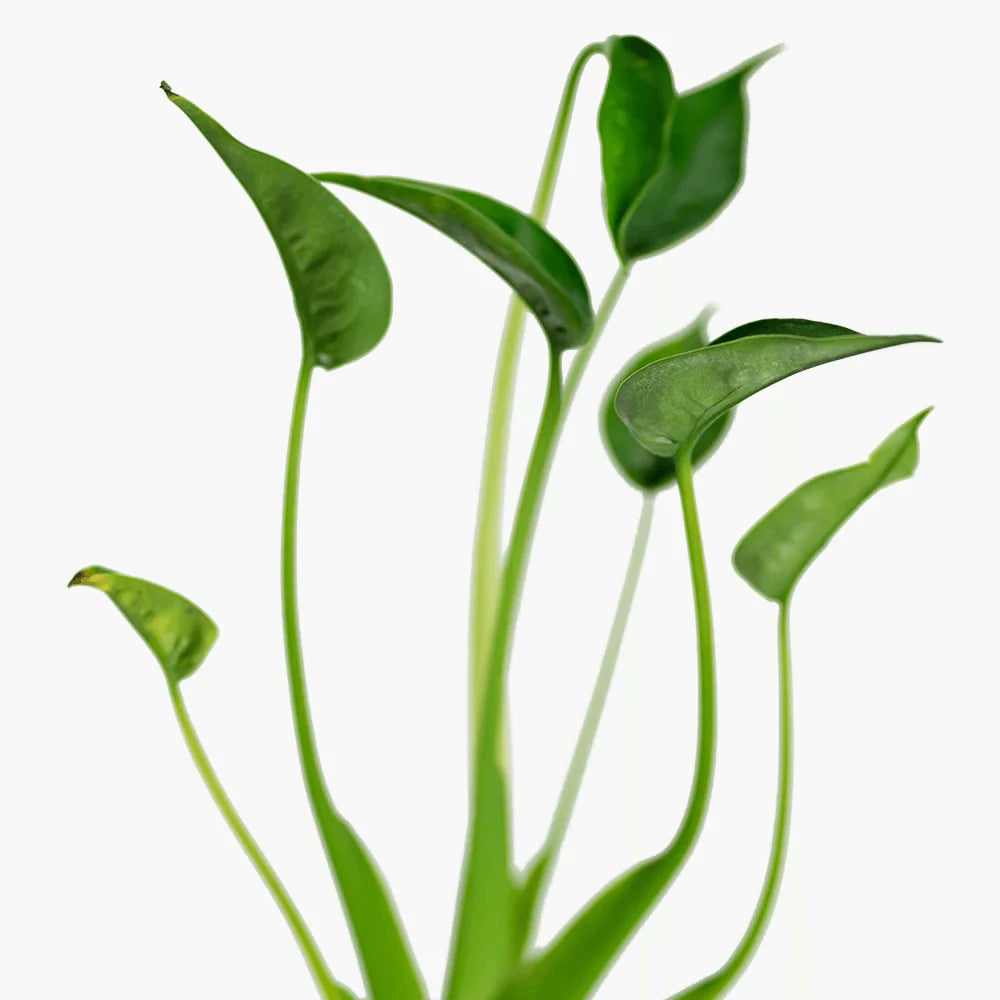 Alocasia 'Tiny Dancer' Care Guide
Light:

This plant thrives in bright indirect light but can grow well in lower light conditions.
Water:

Water until the pot begins to drain, allow the top 2 inches of soil dry between waterings.
Temperature + Humidity: Higher humidity and temperatures between 55-80°F
Food:

Use a diluted liquid fertilizer every 2 weeks, stopping in the winter.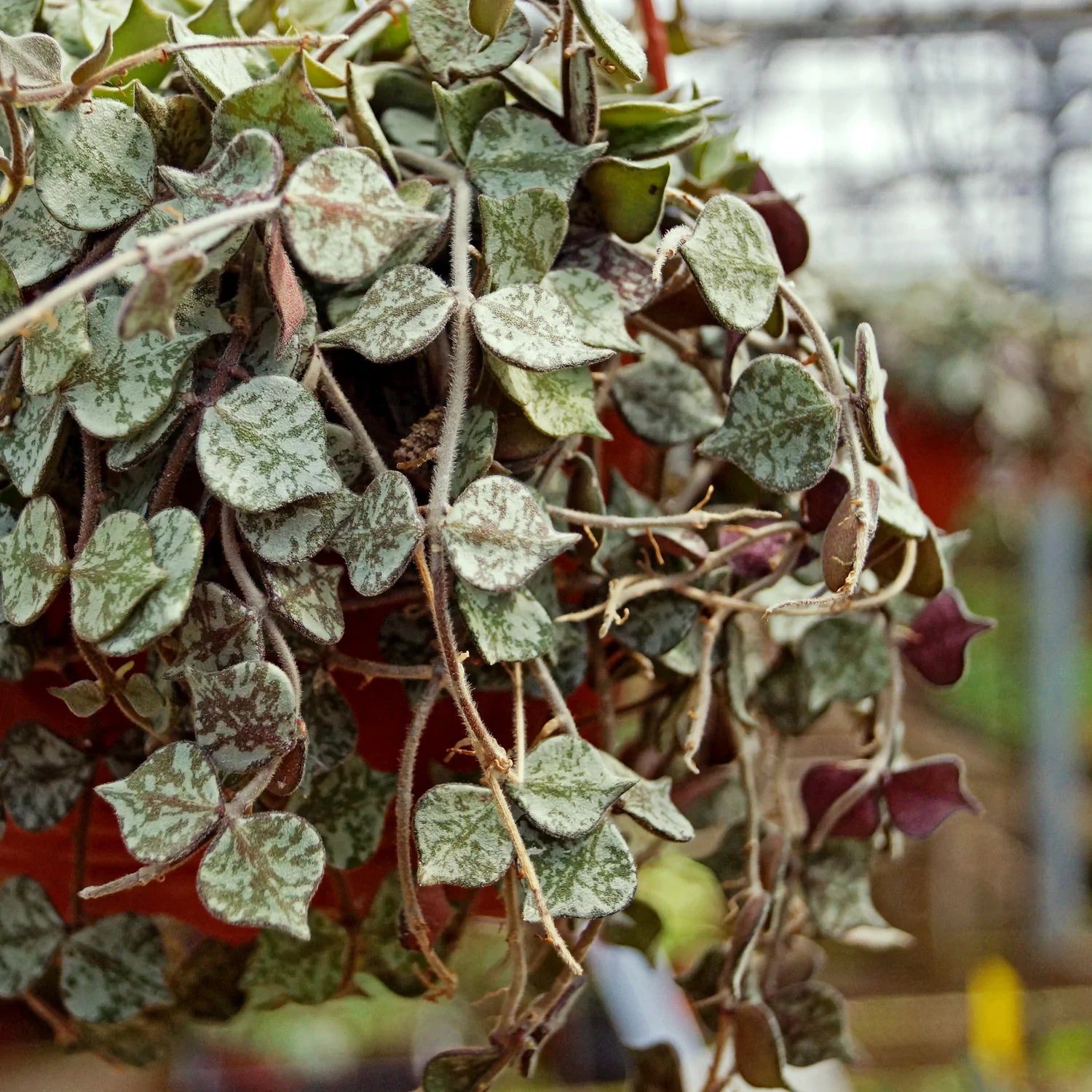 care guide
The Hoya Curtisii is known for its waxy spade-shaped leaves with silver variegations. If you're trying to watch it's vines grow, check out this few minute read.
Read more