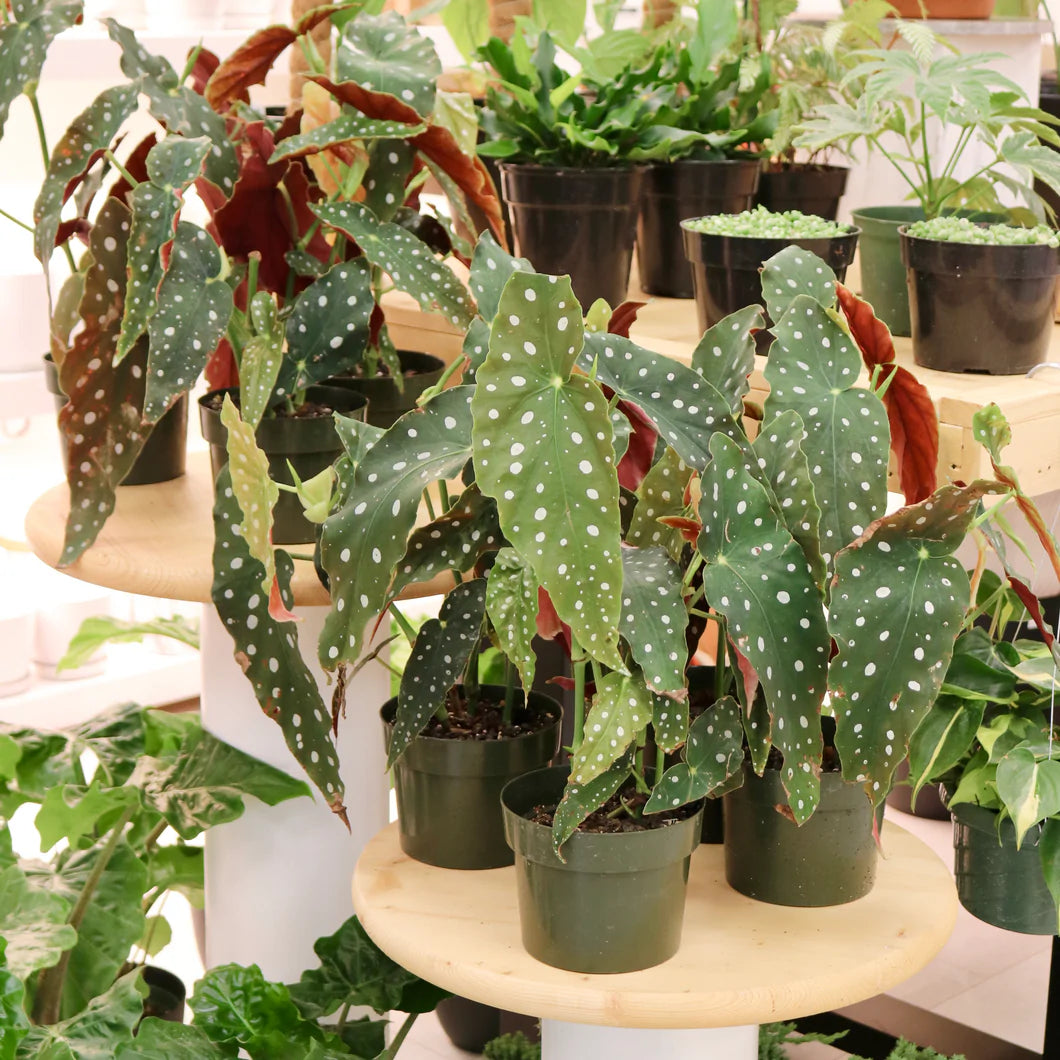 Begonia 'Maculata' Care Guide

Light: Bright, indirect light. Higher light levels will promote strong growth and blooms, but avoid direct sunlight.
Water: Keep the soil generally moist, letting the top half inch of soil dry out between watering.
Temperature + Humidity: For best results, keep the temperature between 65-85°F. Higher humidity is important, aim for over 45%
Food: Feed your plant with a diluted liquid houseplant fertilizer every two weeks.